General information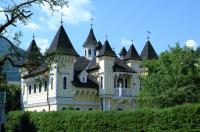 The Elberstein Castle was done by hand of the artist Elbe Johann from Globasnitz.
The castle nowadays serves not only as a tourist attraction, but is also considered to be the "native" symbol of Globasnitz.
Working hours and contact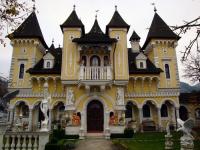 January - December (all year round)
Visits and tours available by prior appointment!
Mr Elbe Johann, phone: +43 (0)4230 / 667
Impressions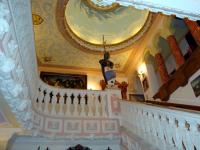 You can admire elaborate and artistic cupolas, carved portals, panelling and hand-carved ceilings and furniture created in our own workshop. In addition, you can admire the exhibited paintings of the artist.